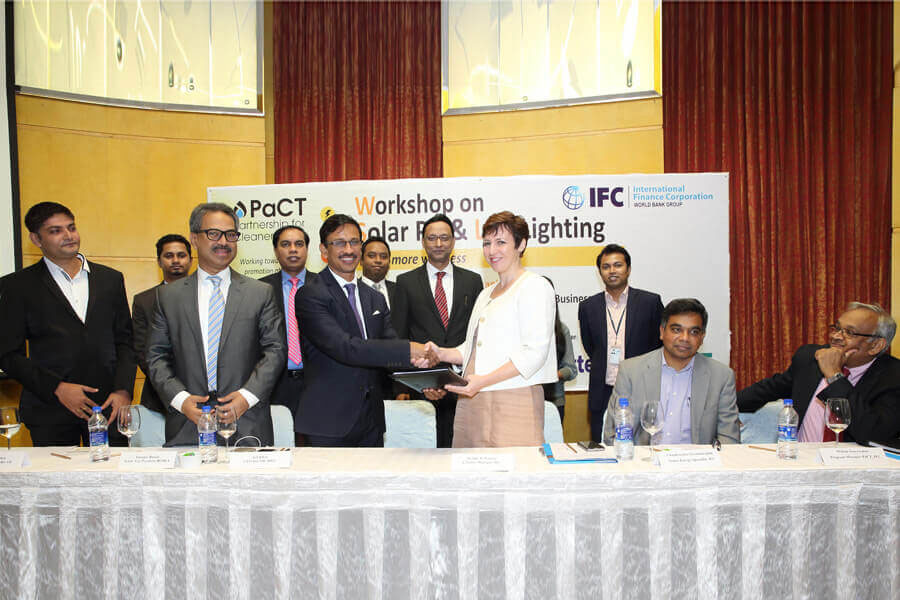 Speakers put emphasis on the vast use of energy efficient technologies like Solar PV and LED Lighting in the industrial sector to help country reach the strategic target of billion in RMG export by 2021.
They came up with the urge at a workshop, titled 'Solar PV & LED Lighting', on Wednesday (May 4) in city.
Textile Technology Business Center (TTBC) organized the workshop in association with Cleaner Textile (PaCT) program of International Finance Corporation, World Bank Group.
The addressed issues included developing a strong business case for Solar PV and LED Lighting as 'Green Lighting Options', and showcasing the opportunities for Solar PV plus LED Lighting in the textile and garment sector.
Featured News