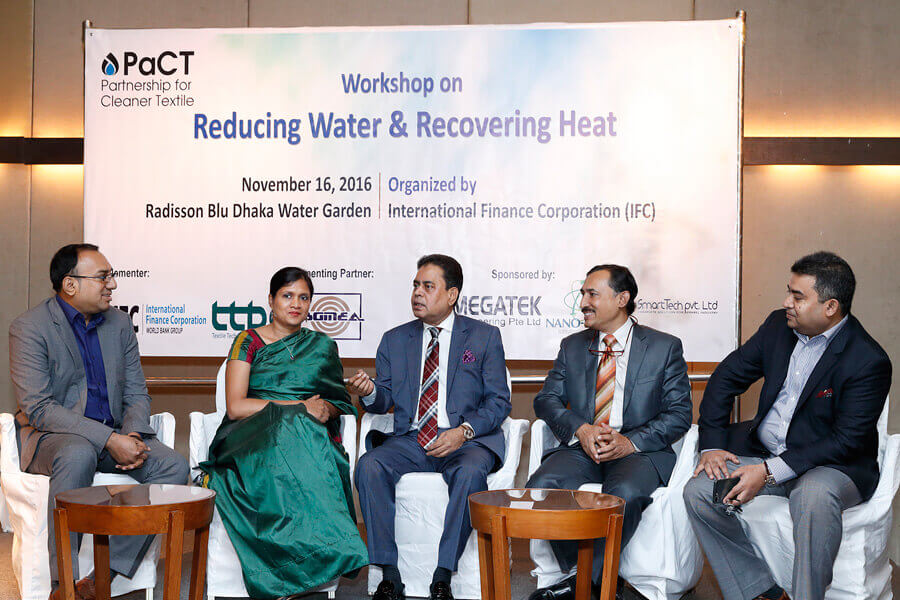 DHAKA: Bangladeshi need to improve the measures of using the resources in textile if they want to reach the strategic target of billion in RMG export by 2021.
The speakers made the remarks at a workshop titled 'Reducing Water & Recovering Heat', in city on Wednesday (November 16).
Partnership for Cleaner Textile (PaCT) program of International Finance Corporation, World Bank Group, and the Textile Technology Business center (TTBC) jointly organized the program, said a press release.
Featured News