Guidebook identifies climate actions apparel manufacturers can take to promote global decarbonization
Wednesday, October 14, 2020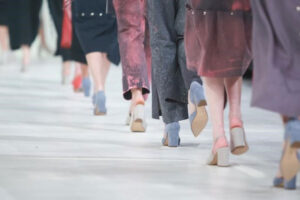 In 2018, United Nations Climate Change (UNCC) drafted its Fashion Industry Charter for Climate Action (the Charter), which includes ambitious climate goals, such as net zero emissions within the fashion industry by 2050.
The Charter was drafted specifically for fashion industry stakeholders with initiatives and goals that will enable the fashion industry to take a leadership role in mitigating the worst impacts of climate change.
Beyond specific emission reduction targets, the Charter includes commitments aimed to inform and drive emissions reductions, such as alignment with the Science Based Targets initiative (SBTi), partnering with the finance community and transitioning away from coal-fired heat and power generation. Since the release of the charter, stakeholders have further worked to outline key actions and practices that will guide signatories towards net zero by 2050.
The Charter also targets a 30 percent reduction in global scope 1, 2 and 3 greenhouse gas (GHG) emissions by 2030 as a mid-point towards net zero emissions by 2050.
In September, the Charter's decarbonization and GHG emissions reduction working group released its Climate Action Playbook (the Playbook), which outlines best practices and key strategies to meet the Charter's carbon-related commitments. The Playbook is designed to help apparel sector brands, retailers, and suppliers identify and prioritize actionable steps toward ambitious climate action.
Topics covered in the Playbook include:
Understanding and Calculating Greenhouse Gas (GHG) Emissions
Reporting and Assurance
Target Setting
Emissions Reductions
Circular Economy
These topics are designed to enable organizations to reduce GHG emissions across their value chain. As evidenced in many apparel sector GHG inventories, most of the impact and subsequent opportunity is in the value chain (i.e., scope 3 emissions).
Within the sector's value chain, emissions are concentrated in purchased goods and services, such as the impact associated with production of a brand's products; and transportation and distribution, such as, the impact associated with shipment and storage of finished goods.
Previewing the Playbook
To preview the Playbook, WSP USA summarized five key emission reduction opportunities focused on these areas of the value chain:
Encourage suppliers to join energy efficiency collaborations such as the International Finance Corporation's (IFC's) Partnership for Cleaner Textile (PaCT), which supports the identification and implementation of opportunities to reduce energy and GHG emissions.
Modify product designs to integrate lower impact materials, such as organic cotton or recycled polyester, and improve material efficiency with strategies like updating designs to reduce waste.
Support production suppliers in transitioning to purchasing renewable electricity tariffs – like utility-provided green power products – in countries where such products are available, supplementing these purchases with energy attribute certificates, such as renewable energy certificates, where direct purchase options are not available.
Partner with logistics suppliers to transition toward lower impact transportation modes such as ocean freight, and toward greater efficiency across other modes using fuel efficiency and sustainable fuels.
Design for circularity, or extended product life, to enable growth through alternative business models, such as re-commerce.
Several signatories of the Charter have already started engaging their suppliers to reduce emissions. For example, eight brands have partnered with IFC's PaCT program to help suppliers identify and implement renewable energy, energy efficiency and water savings projects. Brands are also starting to develop and grow re-commerce models to keep products in circulation longer.
Over the next 3-5 years, we expect to see increased collaboration among brands and suppliers, with these efforts further driving emissions reductions. We also expect to see an increase in companies leveraging the SBTi guidance as the organization moves towards defined criteria for Net Zero targets.
Click here to read or download the guidebook, "Fashion Industry Charter for Climate Action."
Article by WSP
Featured News