Workshop on 'Wastewater Management'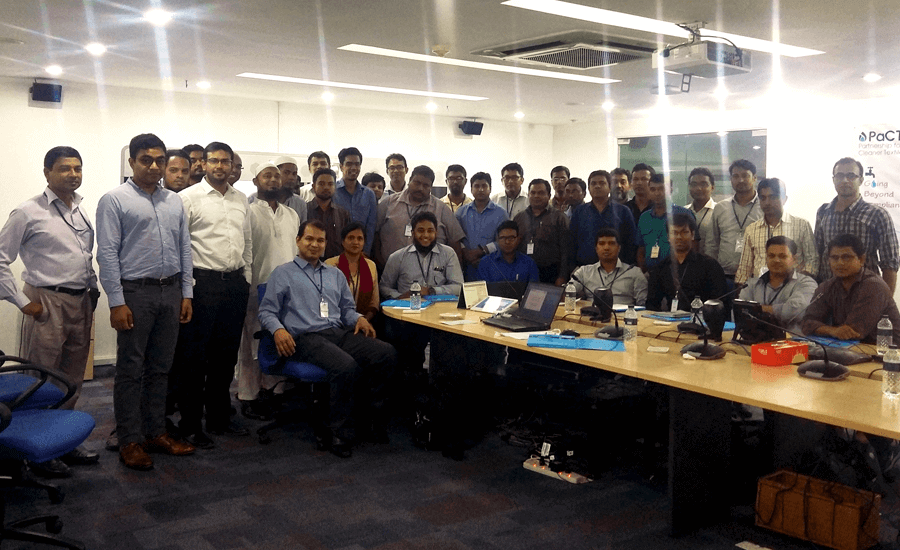 Bangladesh PaCT, GIZ PSES and the Textile Technology Business Center (TTBC) collaborated for the first time to organize a day-long workshop on 'Wastewater Management', on 25 September, 2016 at IFC Dhaka office. The workshop brought together leading industry and national experts, technical speakers, and partner factories to discuss the economic and environmental significance of wastewater management in the textile and garment sector, showcase resource efficiency practices and latest technologies available on the market, and share cutting-edge insights and experiences.
In his welcome speech, Mohan Seneviratne, Program Manager for PaCT said, "Today is an important day as it marks the beginning of a dynamic partnership between PaCT and GIZ." "Wasetwater management is a sectorial issue; addressing this issue requires cumulative support and efforts from industry stakeholders and our partner factories," he added.
"Bangladesh's garment sector is the second largest in the world. This collaboration gives us the ground to work together and play a significant role in achieving the sector's future goals," expressed Dr Jochen Weikert, Program Coordinator, GIZ PSES. Addressing compliance Dr Weikert said, "Compliance is an issue of the past, and should now be considered as the baseline upon which smart and forward-looking factories, like the PaCT partner factories, should build and move forward to become sustainable enterprises."
Key themes and topics covered by the speakers during the workshop included- Resource efficiency concepts in wastewater treatment; insights into Zero-Liquid Discharge (ZLD) practices and technologies; Sulphate and Caustic Recovery; Fine-tuning Effluent Treatment Plants (ETPs) through enhanced treatment performance monitoring; 'Mobile Testing Laboratory'- for outsourced monitoring; Development of a sustainable Sludge Management Plan for textile industries.
Findings of a Feasibility Study on 'Central Effluent Treatment Plant (CETP) for the Konabari Cluster', led by PaCT and conducted by Tamil Nadu Water Investment Company (TWIC) Limited, were also showcased at the workshop.
With 30+ participants from 20+ organizations, the workshop provided an excellent platform for networking, idea generation, and new collaborations.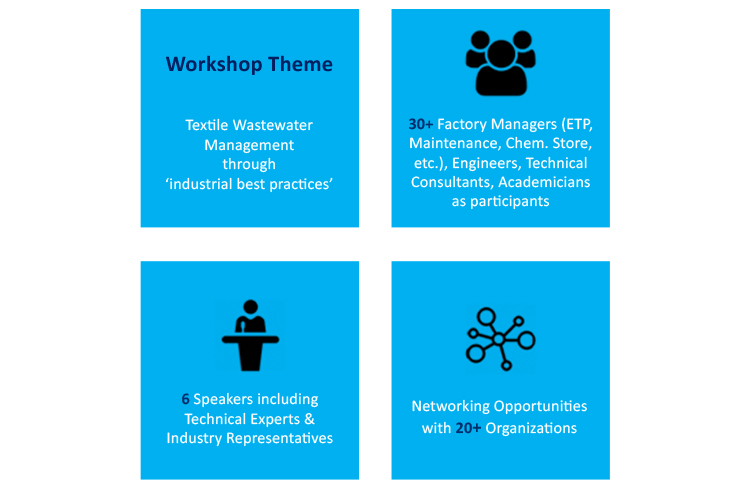 Share This Story, Choose Your Platform!